Sustainable Sunday - November 26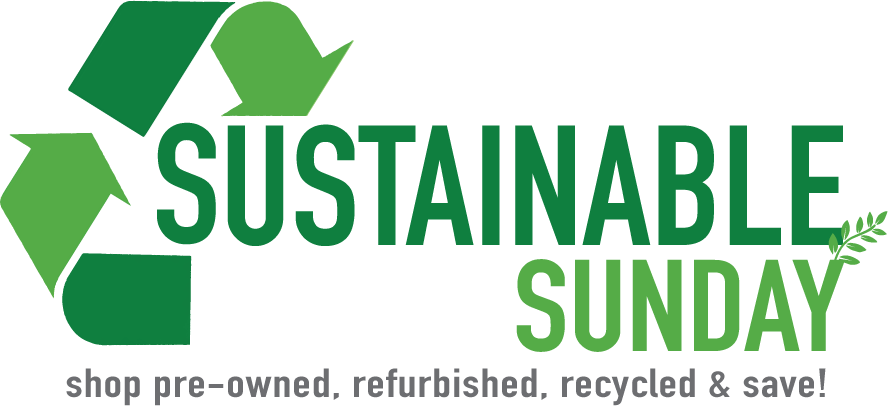 November 26, 2023!!
You've heard of Thanksgiving weekend shopping days Black Friday, Small Business Saturday, Cyber Monday and Giving Tuesday, but what's missing? Sustainable Sunday!
Celebrate consumer savings and the environmental benefits of shopping pre-owned, refurbished and recycled products November 26 with MnRA's Sustainable Sunday.
Today many retailers offer re-sale products--from clothing and jewelry to electronics and home goods, to collectibles--which keeps millions and millions of pounds of consumer goods out of landfills while offering consumers' savings. As a result, there are more pre-owned, refurbished and recycled shoppers than ever before!
Join us in promoting and shopping Sustainable Sunday on the Sunday immediately following Thanksgiving!
Follow Sustainable Sunday:
Facebook @sundaysustainable
Twitter @sustainsunday
Instagram @sustainsunday
Webpage www.sustainable-sunday.org
#SustainableSunday
Interesting facts on the re-sale market:
Wow--what a market! The re-sale market is a near $20 billion industry, with growth projected to reach $51 billion in the next five years.
It's mainstream. Seven out of 10 people report either shopping second-hand or being willing to shop used products.
It's multi-generational. Millennials (33%) and boomers (31%) lead the way in shopping the second-hand market, followed by Gen X (20%) and Gen Z (13%).
Retailers see the growth of re-sale only continuing. Nine out of 10 retail executives have expressed an interest in getting in to resale by next year.
Consumers are dialing-up refurbished phones. Refurbished smartphones are hot with the global marketing reaching close to 140 million mobile devices. (And computers join smartphones in driving growth of refurbished sales.)
Retailers: Use the graphics below to promote Sustainable Sunday to your customers and potential customers. Questions on Sustainable Sunday? Call the Minnesota Retailers Association at (651) 227-6631, or e-mail This email address is being protected from spambots. You need JavaScript enabled to view it..
Click on the links then right click on the image to download these Sustainable Sunday graphics:

Sustainable Sunday logo PNG >> click here
Sustainable Sunday logo JPG >> click here
Sustainable Sunday is a pilot project of the Minnesota Retailers Association. Media and partnership inquiries can be directed to This email address is being protected from spambots. You need JavaScript enabled to view it..