Waste Wise, A Program of the Minnesota Chamber of Commerce, Recognized With Social Responsibility Award
2022-2023 Minnesota's Retail Champion Awards
S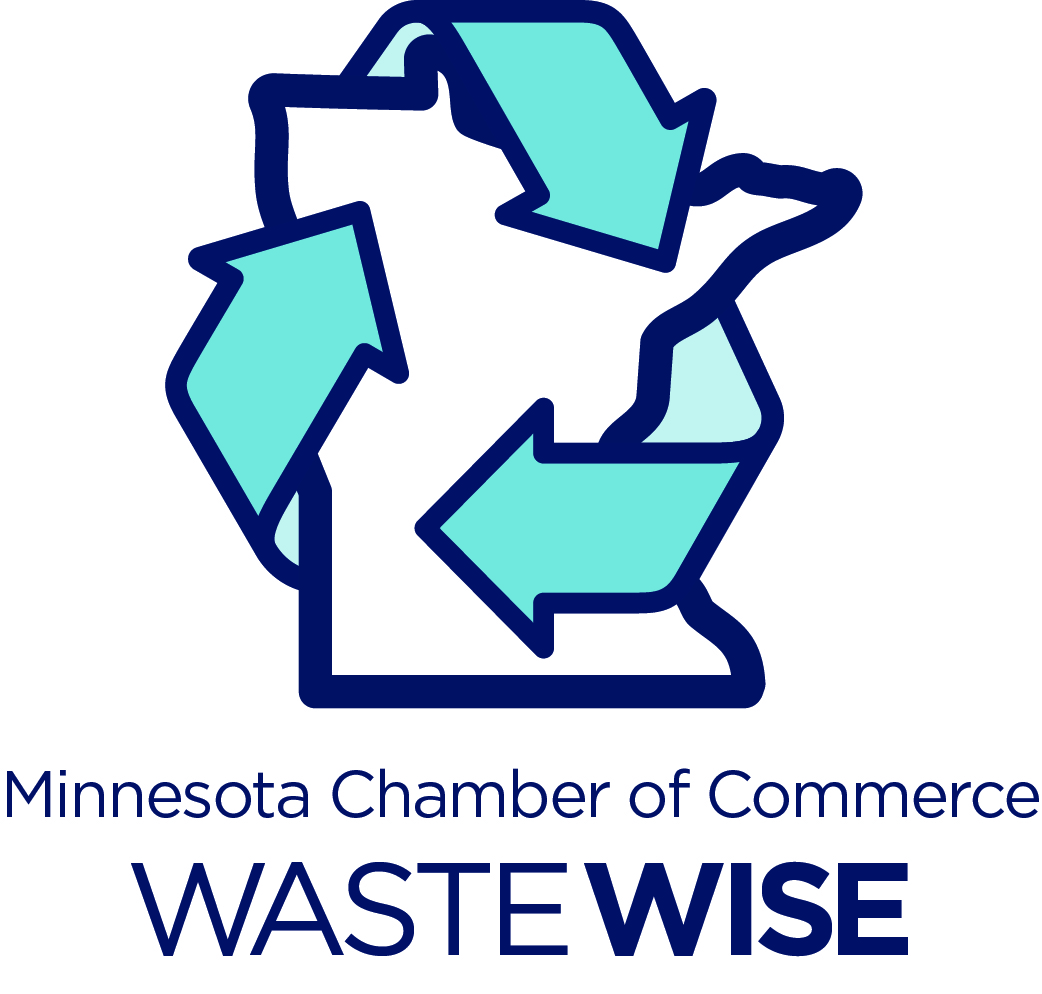 t. Paul (October 4, 2022) – The Minnesota Retailers Association is pleased to recognize Waste Wise, a program of the Minnesota Chamber of Commerce, with our Social Responsibility award as part of the 2022-2023 Minnesota's Retail Champions program.
"Waste Wise is a unique Minnesota Chamber of Commerce program providing immense value to retailers and other organizations across Minnesota," said Bruce Nustad, Minnesota Retailers Association president. "Through one-on-one, no-cost consulting, Waste Wise helps retailers save money through waste reduction and provides connections to grant funding and other valuable sustainability programs. Businesses in Minnesota have saved millions of dollars working with Waste Wise all while taking steps to protect the environment for today and future generations. We are honored to recognize Waste Wise and the team at the Minnesota Chamber with our Social Responsibility award."
"We are incredibly proud of the valuable work our Waste Wise team has done to earn this honor," said Vicki Stute, the Vice President of Programs and Business Services for the Minnesota Chamber. "The Minnesota Chamber leads businesses to be more competitive in all aspects, and Waste Wise is a significant part of that work."
"The team at Waste Wise is incredibly passionate about our work with retailers and other organizations across the state," said Rob Friend. "We have seen firsthand how our one-on-one consulting makes a difference not only in the area of sustainability and the environment, but also to the bottom line. We appreciate being recognized for the work we love to do, and we couldn't do it without the support of our funders."
Waste Wise is the sole recipient of the Minnesota's Retail Champions Social Responsibility award. Ten other organizations will be recognized in other categories such as Lifetime Achievement, Retailer of the Year, Retail Manager of the Year, Best Place To Work, Advocate of the Year, Building Community Through Retail, Partner of the Year, Customer Experience, and Special Achievement.
Vicki Stute and Rob Friend will accept the award during the Retail Rally event on Thursday, October 6, 2022, beginning at 2:00 p.m. in Golden Valley. The event features practical, game-changing, cutting-edge retail innovation strategies and ideas. Retail Rally event information can be found at www.retailrally.com.
Click here to see all the 2022-2023 Minnesota's Retail Champions award winners.
About the Minnesota Retailers Association: The Minnesota Retailers Association promotes, preserves and enhances the retail industry in Minnesota by taking a leadership position in development of public policy and regulatory measures that impact members. MnRA also works to enhance the public image of the retail industry by providing information, services and support that adds value to its members. www.mnretail.org.
Contact: Bruce Nustad, Minnesota Retailers Association, This email address is being protected from spambots. You need JavaScript enabled to view it., (651) 227-6631
###
Related Articles
About the Author
Bruce Nustad is president of the Minnesota Retailers Association.
This email address is being protected from spambots. You need JavaScript enabled to view it.