Mn Retailers IMPACT Endorses 2018 House Candidates
Mn Retailers IMPACT fund says candidates are good for Minnesota consumers, retailers, and communities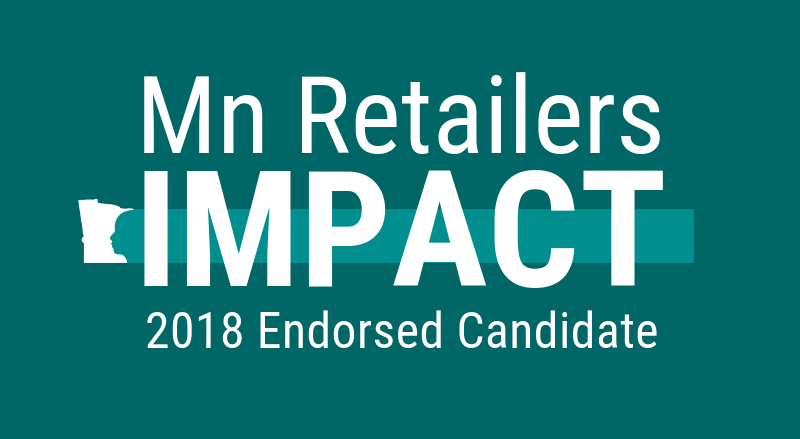 Today Mn Retailers IMPACT announced the endorsement of these 12 candidates running for the State House of Representatives:
Tony Albright (55B)
Sarah Anderson (44A)
Drew Christensen (56A)
Kurt Daudt (31A)
Greg Davids (28B)
Pat Garofalo (58B)
Jon Koznick (58A)
Paul Marquart (4B)
Jim Nash (47A)
Marion O'Neill (29B)
Roz Peterson (56B)
Chris Swedzinski (16A)
Nick Zerwas (30A)
"Each endorsed candidate is a champion for Minnesota consumers, retailers, and our communities. They understand what the retail industry offers Minnesota's economy and appreciate the 788,000 jobs that retailers support across the State," said Mn Retailers IMPACT treasurer Bruce Nustad.
Mn Retailers IMPACT is funded through personal contributions used to support candidates who appreciate retailer contributions to Minnesota communities.
About the Author
Bruce Nustad is president of the Minnesota Retailers Association.
This email address is being protected from spambots. You need JavaScript enabled to view it.